Video Marketing
Video marketing is essential for brands and companies to increase awareness. Research shows that 64% of customers are more likely to buy a product after seeing a video about the product in question. And 90% of video viewers indicate that product videos help them make a choice.
Interactive video
Videos are no longer only one-way communication. Instead, they can be a two-way interaction between a company and a customer, providing personal information about the client. Interactive video attracts and retains the attention of your viewers. For example, let your viewers click within the video, make choices, and fill in forms. Video is already a powerful medium, but with interactive video, you make a direct impact on your results. Hihaho offers more than 15 interactions to add to your video!
Here are some reasons why you should use interactive video according to Digital Media Stream:
High Engagement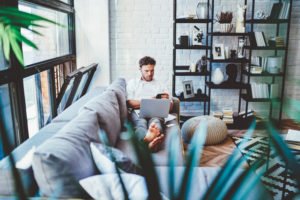 Capturing the attention of your viewers long enough for conversion. Interactive video turns a passive experience into an engaging experience.
Prioritize the viewer
Control creates relevance for the viewer, driving them to take specific actions within their journey, which results in the video content being more impactful.
Delight the viewer
Interactive video is more enjoyable than traditional video. A consumer will have more fun experiencing a brand through an interactive video as opposed to any other form of media.
More conversion
According to Cincopa, including a video on a landing page can increase conversion by up to 80%. There is no denying that video turns content into conversions.
Capture valuable data
Adding interactivity at points during the video can drive desired behaviors. Ask questions and gain relevant consumer insights that allow brands to learn more about the viewer. It's the perfect marketing tool to better understand your audience!
Memorable content
Consumers love interacting and giving their opinion. When they're able to interact with a video, the viewer is more likely to remember your brand. As brands compete for attention in a crowded digital marketplace, interactive video offers brands a competitive edge to earn viewers' attention.
Better return on investment
Recently, brands have massively turned to interactive video to meet their marketing goals. 90% of marketers already use video in their communication, sales, and marketing; according to Ojoo. An interactive video can boost your marketing strategy tenfold, increasing brand engagement, gathering valuable customer insights, and enhancing your sales efficiency through buyable links in the content.
Rich media banners
Create interactive videos as rich media banners and serve them to your audience. Banners perform much better and make more impact if you create them using hihaho interactive video.
Why wait? Try hihaho interactive video solution for free! Register now and discover the benefits of hihaho interactive video.