The easiest way to create advanced interactive videos.
Create highly interactive video yourself, in an instant.
Interactive video

is here to stay

Imagine a video where you have control through a click or interaction. That's interactive video, with possibilities as big as your imagination.

Interactive video engages viewers more than traditional videos, boosts sales and improves video learning impact.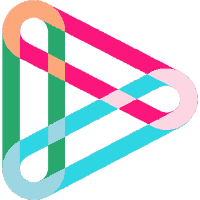 Interactive videos created with
hihaho
Why you shouldn't miss out on hihaho for your interactive videos
The hihaho platform is highly sophisticated but easy to use.
Get direct help from Elien, Ivo, Marin, or other team members.
Automate interactive video production with advanced APIs.
"I found the hihaho software extremely easy to use for our client's video needs. It has helped us create results in minutes as opposed to hours."
"We can really do everything ourselves. Crucial for us, since we have already developed over 50,000 videos using hihaho's interactive technology!"
By integrating hihaho, we deliver an even better learning experience and create more impact for our users!
With interactive hihaho videos we have specifically closed the skills gap of our employees. Hihaho enables us to easily create and update the videos ourselves.
This was my first attempt at an interactive video and I was very impressed with your platform. Being able to offer an interactive dimension is very useful.
Interactive videos are incredibly fun to create and use. They allow us to respond fast and flexible to changes within our organization.
Video platform
integrations





Editing available in 12 major languages and counting
The hihaho platform is available in multiple languages. You can use hihaho in English, Spanish, Mandarin, Japanese, Hindi, Arabic, French, German, Danish, Portuguese, Russian, and Dutch! Our interactive video player supports even more languages.
Join the ranks of leading brands and agencies that use hihaho all over the world.