About us
Hi, we are hihaho. We are an online platform that allows anyone to turn a regular video into a fully interactive experience. We offer you the tools to add all kinds of interactive elements to your video. This will turn your passive viewers into active ones.
But we are more than just an excellent tech and easy-to-use platform. We are an engaged partner with lots of know-how about how to communicate with your target audience and achieving the intended results. We are here for you 24/7, sharing our knowledge and helping you when desired.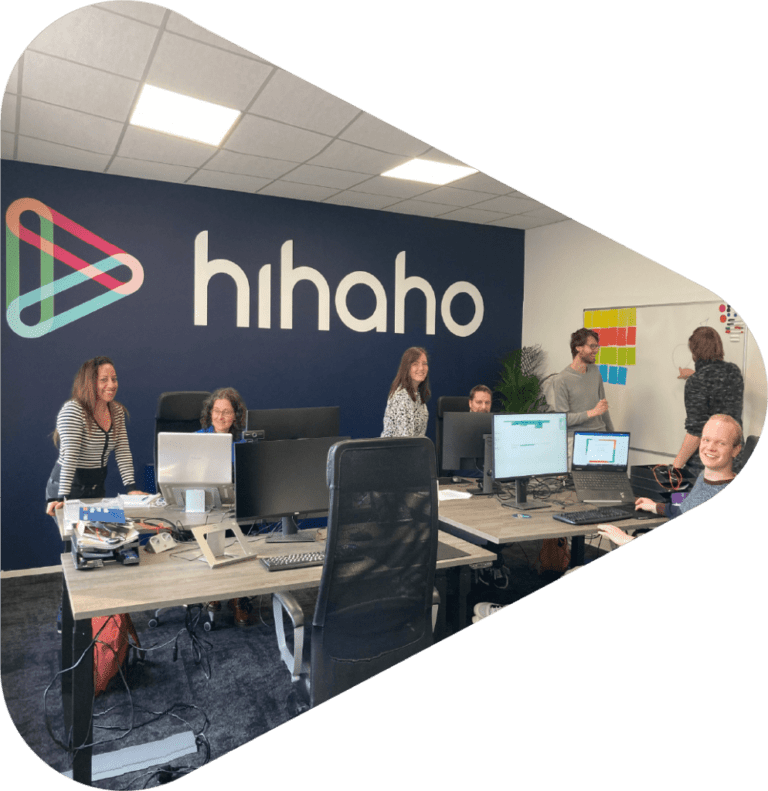 Hihaho offers the platform, the knowledge, and support to enable everyone to create, share, and use effective interactive videos.
We believe in the power of interactive video and that's why we make it widely accessible to the users, viewers, those who want to instruct and those who want to learn. We do that with our state-of-the-art, user-friendly online platform for creating and sharing interactive videos. The platform and the features that are built-in enable users to easily create good, effective interactive videos themselves. But most of all, it is the knowledge that we share and the support that we give that help our users to be able to produce and share better interactive videos. So that is what we promise our customers, potential customers, partners, users of our platform and the viewers of the videos that are created with it.
We are experts when it comes to instructing and learning. Because of our background in Learning & Development, we have a lot of knowledge about the best ways to transfer information and to influence behavior. We make sure that viewers are actively involved with the information, enjoy learning new things, and improve themselves.
We believe in learning by doing – and that there is no better place to learn than being surrounded by real-life experiences. Our mission is a bold and incredibly rewarding goal that our increasingly diverse team is trying to achieve. Join us to move yourself – and the world – forward.