Interactive videos are on the rise and they have a significant advantage compared to reading an entire web page of a product or service's information. Another advantage of embedding interactive videos in your website is it permits the users to have their own decision-making and a sense of user control. Also, interactive videos are fun to watch! They're easy to access and definitely more convenient than the typical online brochures. 
These days, interactive videos boomed to what we call shoppable or e-commerce videos. These types of videos are getting more and more recognized as a better online marketing strategy. But first, what are shoppable interactive e-commerce videos?
A shoppable video is a video format attached to your website's landing page or on a social media channel. Customers may browse your items while viewing a shoppable video. Also, users can interact with the video by clicking the buttons within the interface. Not only that, but shoppable videos also have a function where users can add items to their shopping cart without getting redirected to an external link.
Benefits of Shoppable Videos
Of course, shoppable videos have lots of benefits! And this type of marketing strategy can definitely help you boost your sales. These videos have a sizable audience compared to blogs or online brochures since the most popular content format among consumers is video.
The objective of a shoppable video is to satisfy customers' demand to obtain product information and make a purchase instantly after seeing it. It can cut down on the number of steps a customer must take to get from a brand's content to their purchasing basket. It also gives customers an immersive experience by removing external advertising distractions. Shoppable videos may help e-commerce businesses generate immediate and direct revenues. That's why shoppable videos are getting the hype and attention of website visitors. 
Since we are talking about shoppable videos, brace yourselves, and let us take you to the best shoppable interactive videos for 2021!  Here are the best shoppable video examples!

Range Rover Evoque Campaign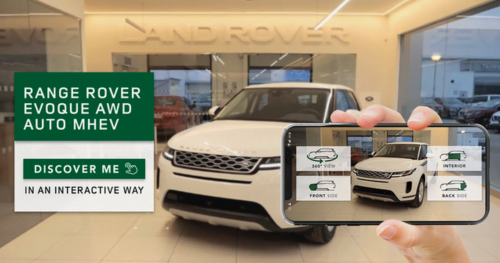 Shoppable videos are not limited to only browsing clothing or fashion-related items. Check out how Land Rover showcased their Range Rover Evoque in this very appealing interactive video. 
Land Rover is an award-winning company in the automotive that produces off-road and 4×4 cars. Their best car, the Range Rover, is one of their most well-known car models.
They started by briefly showcasing the exterior part of the vehicle. Then they included interactive buttons for a more detailed presentation of their car model's front and backside, extending up to the car's interior. 
In just 2 minutes, users will get to explore the car virtually. Land Rover also created a well-presented video for this type of marketing strategy.
This feature was incorporated in the shoppable video:

Getafe CF Interactive Store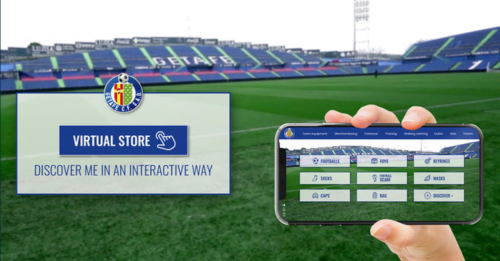 Getafe CF's strategy for having an interactive store video is definitely a great experience in our next shoppable video. If you're into sportswear, then you should undoubtedly check out this interactive video that they created! 
In this video, they categorized the different apparel that their store offers, so you can browse various sportswear that you like. 
The following features were incorporated in the shoppable video:
Clickable overlay of the store's different clothing category

Clickable navigation buttons

'Buy now' call-to-actions

Mobile-friendly 

Suzuki Vitara Interactive Video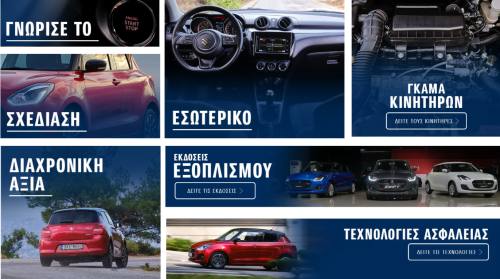 Suzuki's interactive video for their Swift model is something to look out for! They successfully showcased the different parts and functionalities of the vehicle with their 17-minute video clip. 
Not only that, but their video presentation is also well-executed.  
Their video is separated into seven sections which are all clickable. 
Learn more about the product

Planning

Time Value

Interior

Equipment

Engine Range

Security Technologies

The following features were incorporated in the interactive video:
Fully integrated video player

Collage type display for an easier distinction of product features

Titan Thunder Wrath of Hades Interactive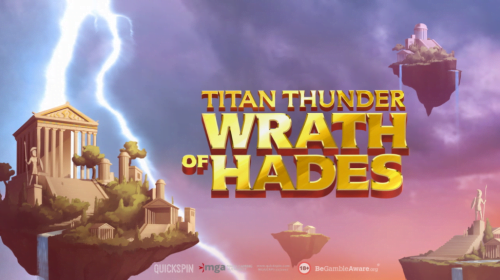 Want to upgrade your gaming experience in an interactive video? Then Titan Thunder Wrath of Hades' has got you covered! Their interactive video with tutorials is definitely worth trying.  They successfully embedded a real-game experience into an interactive video.
The following features were incorporated in the interactive video:
Playable interface embedded in the video

Pop-up windows

Demo tutorial 

Downloadable game sheet and media pack

Improve Your Audience Engagement!
Shoppable videos deliver on customers' need for more immersive and engaging ways to connect with their favorite brands online. Shoppable videos engage customers and decrease the friction between marketing and sales and give important information into client preferences. Most importantly, using shoppable videos that are amusing, engaging, and instructive, shortens the path to buy and increase conversions! 
Step up with your marketing strategy game now and get that conversion soaring! Try hihaho now! Create your free account. Register here.
Fact and figures about interactive shoppable videos
Download our ROI case about interactive video for free!
The Top 5 Interactive Music Videos